No Doubt: Your Mission, if You Choose to Accept it, is to Make Revolution Irresistible
By Guest Contributor on November 24, 2014
By Nadine Patterson
When Toni Cade re-told the story of Goldilocks and the Three Bears, the tale of a blonde-haired blue-eyed child who broke into the Bears family home, vandalized the place, and stole their food, she re-visions the world from a Black & Brown, non-white supremacist perspective. The simple tale became a political hand-grenade.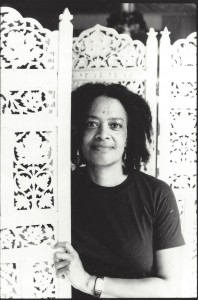 Either a story supports white racist patriarchy or it does not. Even a simple children's tale tells us who to fear, who is good, who is smart, who is beautiful, who is human. The brown cuddly bears in the original story have no rights to property or privacy. The young white child has the right to steal and invade because she is human, and not a "beast." The images that we create do matter. The stories we tell have impact.  As Toni Cade once said,
Cultural workers are mental health workers.
"Hollyweird" (Toni Cade's description of Hollywood) perpetuates stereotypes in order to support the white supremacist structure. If "Hollyweird" were truly interested in making as much money as possible, they would create a wider variety of narratives that privileged people of color and women as protagonists, romantic leads, and saviors of the planet. In terms of sheer numbers, we are the largest audience out there.
********************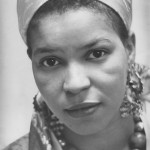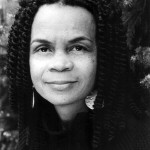 Philadelphia in the 1990s was a cultural haven. All three of my literary guiding lights—Ntozake Shange, Sonia Sanchez, and Toni Cade Bambara—lived here. Their reach was global, but Sister Sonia and Sister Toni Cade worked locally as well. Sister Sonia nurtured two generations of poets, writers, playwrights and musicians (yes, musicians) through her classes at Temple University. I first met Toni Cade as a student in her screenwriting class at Scribe Video Center in 1989.  Toni Cade Bambara held court on Kater Street, and inspired a generation of filmmakers to be cultural workers. Her classes in screenwriting were also classes in world cinema, Black British cinema, women's cinema, ancient mythology, political science, world economics, African American literature, documentary filmmaking, aesthetics, and activism.
Her knowledge was all-encompassing. And then she would break it down. Paraphrasing Toni:
Everyone in Western culture dreams in five parts. There are other ways of telling stories, but this is how we dream. Use it. Record your dreams from the last image before you wake up and trace your dream backwards. What images and sounds remain with you are the ones that are the most powerful. Use them.
That was the best advice I ever received in terms of screenwriting, after four years of college and 1.5 years of grad school.
********************
Black people will save America from itself and in the process help to save the world. We live in the belly of the beast for a reason,
counseled Toni Cade Bambara. The impact of African American culture globally is truly astounding. Our music has transformed the world stage in terms of history, economics, and politics. Our freedom struggle has been emulated around the globe in large part because of our music. Imagine if we created a cinema that was truly expressive of our spirit, the way our music is. What would the impact of that be? How would those narratives transform our perception of human history and civil society?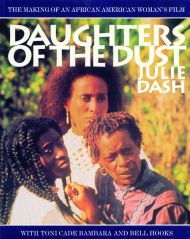 Toni Cade was at the forefront of that re-visioning. She collaborated with Louis Massiah to create the documentary Bombing Of Osage Avenue and W.E.B. DuBois: A Biography in Four Parts. She worked with John Akomfrah as the narrator for Seven Songs of Malcolm X. She wrote the lead essay for the book introducing Julie Dash's epic film Daughters of the Dust. She mentored bell hooks and Terry McMillan, women who would critique cinema culture and upend it through their books. I do not know all of the names of the many writers, educators, filmmakers, and activists that she inspired around the world from Philadelphia to Mexico City to London to Cairo or to Tokyo, but they are legion.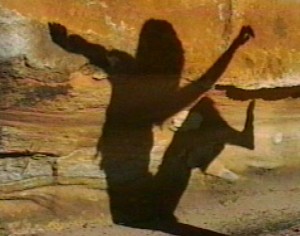 When we (my mother, Marlene Patterson, and I) were working on Moving with the Dreaming, a documentary about Aboriginal modern dance in Australia, we knew we did not want it to look or feel like your typical documentary with the voice of God narration and archival footage. We wanted to use dance to tell the story. We had a half hour to reveal the 60,000-year history of Aboriginal people in Australia, their civil rights struggle, and the importance of art and culture in their struggle to be recognized as human beings. How do you collapse all of that into one film? We had to think in Dreamtime (the non-linear realm of creation in Aboriginal cosmology). At Toni Cade's suggestion, we used the skeleton of the mythic five-part epic hero journey as the foundation for the documentary. By studying Aboriginal mythology, we discovered the importance of rock paintings and used that imagery to inform the film.
Toni Cade told us to examine the films of Maya Deren. Deren is one of the first experimental filmmakers in the U.S. and the best, in my opinion, in terms of dance films. Hers was a truly American cinema in that it includes the female point of view, and has a very cross-cultural dynamic. She captured time and motion in film in a non-linear way. Her conception of time and space helped me to understand the elasticity of film as a medium. Like Toni Cade, Maya Deren's creative work exists outside of convention. This elastic quality of film-time helped us to construct the Australian documentary in a way that operated on multiple levels. The images showed the ancient aspects of the Aboriginal culture, the commonalities with the Black Power Movement in the United States, and the cross-cultural fusion in dance.
I wish more filmmakers could be exposed to the teachings of Toni Cade Bambara. Her short stories, novels, and essays help to open up one's mind's eye to a new way of seeing. She was voracious in her appetite for films. She remembered every film that she saw, and could apply the plotline, performance, shot or film score to any topic in class. Talking with her made you think that you could actually make a film, and make a good one. She would often ask, "What are you working on now?" followed by "What's your plan?" She made the arduous task of creating a film seem possible, one step at a time. No doubt.
---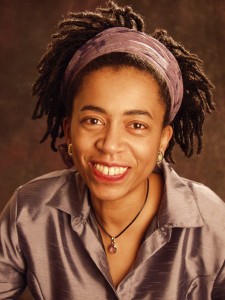 Nadine Patterson, along with her mother Marlene Patterson, operates the film production and consulting company Harmony Image Productions in Philadelphia. They have been producing award-winning independent films together for over 20 years. Toni Cade Bambara inspired them both in workshops at Scribe Video Center and helped to shape their first documentaries Anna Russell Jones: Praisesong for a Poineering Spirit  and Moving with the Dreaming, serving as narrator for the former. Their current film Tango Macbeth is a re-visioning of Shakespeare's work through an Afro-centric and multicultural lens. For more information, visit www.hipcinema.net. You can also follow Nadine on Twitter @hipcinema.
The Desperation of Independence
David Pierotti loves PBS but asks: What would it take for PBS to keep its fiction productions on this side of the pond? [From the September 2010 Issue of the Independent]
As we enter another fall broadcast season and the networks prepare to launch new fare like Mike & Molly or hype established shows such as House and Modern Family, television viewers do not lack choices. Granted, most will be awful, but not awful enough to drive more viewers to my favorite programs over at PBS.
Frontline, Nova, American Masters and many others have illustrated for decades what PBS is capable of, particularly in contrast to the vast wasteland of network TV.
Yet one cannot live by PBS alone. Rather, one cannot live by American-made documentaries alone. Occasionally television viewers crave murder, sex, deceit, betrayal, greed, love, a pie in the face, or even a kick to the groin. In other words, the kind of vicarious, escapist pleasures that comes from the imaginary world of fiction.
You could argue that there's plenty of fiction on PBS. Strictly speaking, that's true. My complaint is that it all comes with an accent. Every show references "queues," "lorries," "bobbies," "bangers," "blokes," and "bollocks." The prime time schedules of two PBS affiliates in the Boston area between September 5-11 include Masterpiece, Keeping Up Appearances, As Time Goes By, The Kumars at 42, Life on Mars, The Old Guys, MI-5 and Lark Rise to Candleford. This is all of the fictional programming for the week, and guess what? All are British reruns. Am I to infer that those of us on this side of the pond are incapable of producing our own masterpieces?
Don't mistake my opinion for some kind of xenophobic rant. I learned to love the silliness of Monty Python from PBS. Helen Mirren is fantastic in Prime Suspect and so is Geraldine McEwan as Miss Marple. But why must the public station of the United States of America rely upon Britain's hand-me-downs like some destitute street urchin?
What I am suggesting, selfishly perhaps, is for PBS to bring the same standard of excellence to fictional programming as it does to nonfiction. Granted this is more complicated than it seems. PBS relies on an entity called American Public Television (APT) to develop, produce, and distribute material to PBS affiliates. APT accepts submissions, but seems to prefer "how to" shows over drama. However its content is generated and gathered, there appears to be little interest in even attempting a scripted show, miniseries, or two-hour movie in any genre.
I suppose PBS would claim cost is the culprit. After all, those interminable pledge drives are proof the station is not wallowing in money. Ten, or even five years ago, I would have accepted this as an answer, but most of the readers of this site know that the cost of production has plummeted. Anyone can make a reasonably good-looking film with equipment from Best Buy. Hell, you don't even need sets.
Old timers can fondly recall a show called Playhouse 90, one of the last of television's early anthology dramas. With bare-bones sets, these were essentially filmed plays but featured a mix of young talent and established stars. The show helped launch the careers of John Frankenheimer, Franklin Shaffner, Sidney Lumet, George Roy Hill, Robert Redford, John Williams and many more. More recently, television gave us Dustin Hoffman as Wily Loman in Death of a Salesman, another excellent production with a pittance of a production budget.
Take the BBC for example. Despite having ample resources from a politically insulated funding mechanism, their shows generally do not abuse such resources. They simply work within their constraints, focus on writing and acting, shoot on video instead of film, and trust the audience to be sufficiently enthralled by the content so they won't mind the packaging, so to speak. If you don't believe me, go rent I, Claudius, the marvelous multi-part adaptation of the Robert Graves's book of the same name. Did they rebuild Rome? Far from it. In fact, it doesn't look much more sophisticated than a high school play, which doesn't matter; using the best homegrown talent, they created a small masterpiece.
I believe the same caliber of talent surrounds every PBS affiliate. Writers, actors, directors, and crew members do not automatically flock to Hollywood anymore. Many are choosing to stay where they are and carving out their own niche. The Independent documents it every month, and if you're visiting this site, then you probably know it, too. Every PBS affiliate could, and should, be a hub of this kind of activity. Think of what Law & Order used to do for the New York scene. So why can't some type of Law & Order Pittsburgh air on PBS? Why can't a community entertain its audience while supporting, encouraging, and facilitating the development of local talent?
How about each affiliate holds a contest, where local amateurs submit a pilot, the audience votes for their favorites through several rounds, and then PBS airs the winner(s)? They're doing this kind of thing at The WGBH Lab, but it's almost always nonfiction. How about putting a call out to big-name Hollywood talent, offering total creative freedom in exchange for donating their talents? This doesn't need to be a deviation from PBS's identity.
I'm not asking for a "dumbing down" or injection of crassness into PBS, but rather an expansion of its identity. Because let's face it, the current programming lacks daring or originality. And at this moment, film production is within anyone's grasp if there is sufficient will. A lack of any activity by PBS in this area is purely a lack of will.
'Every Single Word': Actor re-edits films to demonstrate Hollywood's lack of diversity
[from Take Two: News & Culture from Southern California, July 9, 2015] Hollywood has a diversity problem. That fact has been well-documented. But actor Dylan Marron is drilling the point home in a new and interesting way — by editing down popular movies, leaving in only the lines spoken by people of color.
Marron, known to many as Carlos the Scientist on the podcast, "Welcome to Night Vale," is posting the edited-down versions to his YouTube channel and a Tumblr called, "Every Single Word."
As it turns out, cutting the lines spoken by white actors out of many Hollywood films makes them extremely short.
Like in the case of the acclaimed Wes Anderson film, "Moonrise Kingdom." Marron's edited version is less than 10 seconds long.
Or the Oscar-winning film, "Black Swan." Marron's edited version is a measly 24 seconds long.
Marron said growing up as a person of color in the U.S., he rarely saw people like him in movies. It was a problem that would follow him into his career as an adult actor.
"As I was invited into more and more meetings with agents who would repeatedly tell me things like, 'Oh there's not going to be much work out there for you,' or, 'You're never going to play the romantic male lead,' you only hear that so many times before you stop accepting it as a reasonable response," he said.
Those experiences prompted him to edit down popular films.
"I think it is so much more direct to share a problem by laying out a pattern for people to see, rather than getting on your megaphone and just screaming into it," Marron said.
Listen to the full interview by clicking here at Take Two 89.3 KPCC July 9, 2015
Washington Post Interview with Soraya Nadia McDonald July 10, 2015
"Black Actress" Webseries by Andrea Lewis: Dealing with Competition in the Industry
Beautiful SEAMAAC Music Video by Philly Youth Media: Bad2Good "Cuz we're all like flowers, tryin to bloom, needing light…straight to the Moon"
The best of authentic hip hop is here. This hypnotic music video was produced in 2013 by Philly Youth Media in collaboration with the SEAMAAC [South East Asian MAA Coalition] Hip Hop Heritage workshop. Through a powerful mix of art, media literacy, poetry, and video production the young native Philadelphians create a moving testament to the times.
Jamie Wilkinson, Co-founder of VHX Talks about online Distribution & Hollywood & Indie Filmmakers
Meet Real Egyptian MUSTAFA HEFNY
In light of the casting controversy in "Exodus: Gods and Kings" there seems to be some confusion about the identity of modern day and ancient Egytians. Scholar Mustafa Hefny explains it all for you.
Two Trailers, Two Visions of the World
A multi-ethnic saga where people of color play roles with agency, A.D. promises to be another smash hit from the producers of THE BIBLE, Mark Burnett and Roma Downey.
A white-supremicist/militarist reading of the story of Moses "Exodus: Gods and Kings" promises to be another misguided attempt to white wash our collective history. I wonder how Ridley Scott's brother Tony Scott (RIP) would have cast the film? I am sure he would have been able to find bankable artists of color for some of the key roles. For example instead of Sigourney Weaver as Queen Tuya how about Emmy Award winning actress Shohreh Aghdashloo. If you are looking for a more bankable actress for Tuya cast Angela Bassett. Instead of Joel Edgerton as King Rhamses, how about Grey's Anatomy star Jessie Williams; replace John Turutrro who plays Seti with Edward James Olmos or Danny Glover. And Tony Scott might of cast Will Smith as Moses. You cannot tell me that the current cast headlined by Nordic European type actors has more bank than the suggestions that I made. This would also help the film do better overseas, if you have people representing a greater range of the human family on screen. "Exodus" is another example of "white" being the default for "human". Let's vote with our dollars to change this paradigm.
Portrait of two Philly artists on VIMEO
I saw this beautiful documentary on November 21st, 2014 at Scribe Video Center called "Red Brick, Green Grass, Blue Sky", a portrait of artists Leroy Johnson and Sarah McEneaney, commissioned by Philadelphia's Office of Arts, Culture and the Creative Economy. This short-feature documentary follows the artists and their creative process during the production of their respective public art commissions for the Philadelphia Juvenile Justice Services Center in West Philadelphia. This is a great look at two master painters and their creative process.
Filmmakers Aaron Igler and Matthew Suib have produced short documentary films as Greenhouse Media since 2008. The duo has worked with the City of Philadelphia, the Institute of Contemporary Art (Philadelphia), The Wadsworth Atheneum Museum of Art (Hartford, CT), Independence Seaport Museum and others to document artists, makers and the creative process.
Note to police: Re-program your minds so you don't see us as alien invaders
HipCinema: At the panel last night at Drexel University, Sept. 8th, 2014, I said that we as media makers have a responsibility of portraying black and brown people as 3-dimensional human beings. Many white people do not have any close friends who are black; live in segregated communities; and send their children to segregated schools. The only reference white Americans have about black life are the images they see in film and television. The cops in Ferguson were AFRAID of the peaceful protesters. We need stories that show people of color as families, heroes, everyday people, not simply as gun totting violent thugs who can dance and carry a tune. Check out the interview with Seattle Police Chief Norm Stamper. http://www.vice.com/read/a-former-police-chief-speaks-out-against-police-brutality-818
Seattle's Former Police Chief Speaks Out Against Police Brutality
By Leighton Woodhouse Aug 18 2014
A Seattle police officer pepper sprays people during the 1999 WTO protests. Photo via Wikimedia
In recent weeks, incidents of lethal police violence against unarmed young black men have occurred in cities across the country, not just Ferguson. But in Ferguson more than anywhere, police doubled down on their role as a hostile occupying force in the community, showing off their massive collection of military-grade equipment and weaponry in a crude (and so far unsuccessful) attempt to intimidate the local population it purports to serve.
This isn't the first time a local police force has turned an American city into something resembling a war zone in the name of civilian crowd control. In 1999, during the "Battle of Seattle" protests against the World Trade Organization, national headlines were accompanied by images like what we're seeing out of Ferguson today: prrotesters being tear gassed and beaten by men in uniform. The Seattle chief of police was forced to resign in the wake of that debacle.
Since that time, former Seattle Police Chief Norm Stamper has made an astonishing political transformation, not only owning up to his own mistakes at the WTO protests, but becoming a staunch advocate of reforming the police and legalizing and regulating drugs. I got in touch with Stamper to get his take on modern police culture and the militarization of law enforcement in Ferguson and across the country.
VICE: The images we've seen coming out of Ferguson over the last week are reminiscent of the ones we saw 15 years ago at the WTO protests in Seattle, when you were the police chief there. At that time, you almost immediately regretted your decision to use tear gas, flash bang grenades, and other military-grade hardware against the protesters, and resigned the day after the ministerial ended. What comes to mind as you watch the Ferguson police make essentially the same mistakes that you made?
Norm Stamper: A whole lot of heartbreak, and I have to admit to some irritation, and some righteous anger. It seems like the rest of the country is hell-bent—I think back to the Occupy movement, for example, and the May Day demonstration—that so many police departments seem to outdo themselves in not paying attention to the lessons of WTO. I made, personally, the biggest mistake of my career that week. If you're looking for a prescription of what to do wrong, you need look no further.
I think with the advent of the drug war, which certainly preceded WTO in 1999, and, for that matter, 9/11, we still see something that is extremely troubling to me, and that is that in the name of the drug war, we continue to uniform, equip, and arm police officers as soldiers, and then commit them to early morning, sometimes pre-dawn drug raids, in which the target is somebody alleged to have a half a baggie of marijuana in the family home. And of course we've seen tragedy after tragedy result from that kind of mentality.
And then we get 9/11. I was retired roughly two years when 9/11 struck, and one of the things that was most unsettling to me was while we had a president who was saying "Bring 'em on," and talking tough and so forth, we were very slowly but surely sending a message to local law enforcement that this can happen in your community. Well, of course it can, but it hasn't, nor is it likely to. That's no reason, obviously, not to be prepared; it's no reason not to do training exercises; it's no reason not to have proper equipment on hand.
But what are the chances that it's going to happen in Morven, Georgia, for example, which, as I understand it, is a department of about three people, who have acquired millions of dollars of federal military surplus? There's a small town in Texas with one officer. He's the chief, he's the patrol officer, he's the traffic officer, he's the homicide investigator, assuming that jurisdiction ever gets a homicide. He's it. And yet that small town has been given somewhere in the neighborhood of $3 to $4 million. Billions of dollars overall are portioned out to small departments with no provision for training, no provision for maintenance. And that's a recipe for disaster. I've heard the expression that this is a situation very much akin to "boys with toys." You give them this military equipment and they want to play with it.
Seattle police during the WTO protests. Photo via Jade Getz
You've written that, "simply put, white cops are afraid of black men." You depict that phenomenon as not solely one of officers coming into the department as bigots, but also as a process in which the cops are learning prejudice and discrimination on the job. Can you explain what this looks like up close from your experience?
Let's assume for a moment that a department wants to create diversity, sets out to do it. It has to make its organizational climate inviting. It has to make it hospitable to people of all races and ethnicities, to both genders and all sexual orientations. Whatever screening can be accomplished to help block those with racial or other prejudices is essential. And I think, all in all, law enforcement has done a fairly good job at the entry level.
But what happens to, let's say, the average police candidate once he or she becomes a police recruit, and is going through the academy, is that they get exposed to the culture. And as professional as many police academies are, there are cops on the streets. And the cops on the streets are fond of saying things like, "Well, kid, forget what they taught you in the academy; you're in the real world now." And that's really problematic. What's being said in the real world and what's being said in the academy ought to be the same, and it ought to be reinforcing non-discriminatory policing.
Let's assume for the moment that you're white, you've grown up in an all or predominantly white community, you've had little interaction with African-Americans, and you are now a police officer. And you've been told either in the academy or upon graduation from the academy, sea story after sea story of tales from the streets. You've heard about dangerous people. You've heard about individuals who have threatened or attacked police officers, pulled a gun on a police officer. Almost always, in police departments that are not thoughtful, those stories are situated in the black community. So what's happening at a very subtle level—you don't have to even express a racist point of view, you're just simply telling a story from your point of view, as factually as you're inclined to relate it. But what you're doing, the meta-communication of all of that is: If you're going to get hurt as a cop, it's going to be at the hands of a black person. It's going to be a male.
Nobody wants to get hurt, everybody wants to get home from their job everyday without suffering great bodily injury or worse, so it's important for outsiders and insiders to recognize that officer safety is a legitimate and very important responsibility of executive leadership, and middle management, and first-line supervisors; indeed, it's a responsibility of peers. So that if, for example, I'm scared of young black men that I meet on my beat, but with fear being a socially unacceptable emotion in police work, I can't really express it, then I'm going to sublimate the fear, and I'm going to compensate in my behavior. In other words, because I'm scared, I'm going to act tough. I'm going to become the bully. Officers don't say that, not even to themselves, but it is in fact, I'm convinced, what happens when fear is operating among white cops in black neighborhoods.
Cops in Anaheim during a 2012 demonstration against police brutality. Photo via Chase Carter
These recent events would seem to suggest that this culture of institutional police racism has not changed much since you began your career. Would it be a mistake to assume that?
It has changed a lot. That doesn't mean it's changed necessarily for the better. If it has become a sub-rosa problem, if it has become a hidden problem, in some respects, that's even worse. Because if you get serious about improving race relations, one of the things you need to say to your cops is, "If you use racial or ethnic slurs, if you are trigger-happy, if you are heavy-handed in working in the African-American community and we document that case, you're history. You're out of here." So one of the things that happens is, the tougher the talk gets, the smarter those forces within the ranks—not everybody, but those forces within the ranks who are for whatever their personal reasons, committed to a campaign of racism—will become more subtle and discreet. But if the phenomenon is still operating, it is going to affect the way cops behave toward the community.
Follow Leighton Woodhouse on Twitter.
fear of a black galaxy– black people in science fiction film & television
Excerpt: To view complete February 11, 2013 article by Eric Brightwell, go to link: http://www.amoeba.com/blog/2013/02/eric-s-blog/fear-of-a-black-galaxy-black-people-in-science-fiction.html
The other day I was listening to the podcast The Auteur Cast. In discussing The Empire strikes back, one of the hosts used the character of Lando Calrissian to question why there are so few black people in science-fiction. It's not a new question. In 1976, on the album Bicentennial Nigger, Richard Pryor observed "I don't like movies what don't have no niggers in them. I went to see a movie of the future called Logan's Run. Ain't no niggers in it. Well, white folks ain't planning for us to be here."
It would be nice to say that times sure have changed in the 37 years since then. There've been nineteen black astronauts in NASA, there's a black president, a black attorney general and countless other black people have attained positions of power or advanced science. But that's science-fact and in Hollywood science-fiction the future remains so white you've gotta wear shades.
Most space operas depict a universe populated by aliens with prosthetic alterations to their eyes and ears and in all shades of skin tone… almost invariably played by white people. If one tries to think of an alien played by a Latino, I can think of Edward James Olmos (in blue contacts) in Battlestar Galactica as Caprican (of Tauron descent) Commander Bill Adama and that's it (OK, and Tahnee Welch in the Cocoon movies). Ricardo Montalban as Khan doesn't count. Firstly, Khan Noonien Singh was apparently supposed to be South Asian, given his title "Singh," and a native of earth — not an extraterrestrial. Speaking of Asian aliens – are there any besides Flash Gordon's Ming the Merciless, emperor of the planet Mongo (obviously meant to be the face of yellow peril and who was also always played by white actors)?
It's not as if no black Americans have no interest in science-fiction. In black music there are several prominent examples of musicians with sci-fi concerns. Sun Ra claimed to be of an angel race… and from Saturn. Dr. Funkenstein (George Clinton) and his agents of Supergroovalisticprosifunkstication traveled the cosmos in The P Funk Mothership. Afrika Bambaataa and his electro followers all incorporated sci-fi elements into their appearance and music as did their afro-futurist techno offspring in Detroit.
In black literature, the sci-fi tradition goes back at least as far as WEB Dubois, who published "The Comet" in 1920. Since then prominent black sci-fi authors have included Andrea Hairston, Minister Faust, N. K. Jemisin, Nalo Hopkinson, Nisi Shawl, Nnedi Okorafor, Octavia E. Butler, Samuel R. Delany, and Tananarive Due.
To view complete February 11, 2013 article by Eric Brightwell, go to link: http://www.amoeba.com/blog/2013/02/eric-s-blog/fear-of-a-black-galaxy-black-people-in-science-fiction.html
WHAT is E.D.I? Listen & Learn from Dr. Denise O'Neil Green
Shadow & Act Interview: Nadine Patterson's Talks Her Reimagining Of Shakespeare's 'Macbeth' Which Screens 4/23 In Harlem
Shadow & Act for IndieWire: April 19, 2014 1:42 PM
Filmmaker Nadine Patterson's provocative and original film version of William Shakespeare's Macbeth will be screened in Harlem in New York City this coming Weds April 23rd,starting at 6:30PM, and the filmmaker herself will be there in person as well.
To reserve a ticket you can go to the film's website HERE.
The film is currently in a limited theatrical run through Tugg, a web-based platform that allows audiences to choose what films play at their local theaters and will play at the AMC Magic Johnson Harlem 9.  
But a few days ago I also had the chance to talk to the Philadelphia-based filmmaker herself for whom Tango Macbeth is her first feature film, after working for several years in the documentary field and television.  The London Film School Masters graduate spoke to me about the genesis of her feature and what it takes to be an independent filmmaker.
SERGIO: As always the most obvious question first – how did this project come about?
PATTERSON: Well I developed the idea when I was in London. I studied at the London Film School from 2003 to 2005 and I worked with several Black British actors while I was there and they said that in order to advance in their careers they had to they really had to do the canon of Shakespeare's works. But because they're black, they're not really considered for any of the major roles.
So I initially started out creating a film version of one of Shakespeare's works to provide opportunities for people of color. That was my original intention, so when I was thinking about which play, I wanted to focus on and spend the next five or six years (laughing) creating a film of it, I selected Macbeth. That's how the project started. 
SERGIO: So how long did it take you to see this project through, from inception to the final finished film?
PATTERSON: So I started work-shopping the film in London in the summer of 2008, and I completed the script in 2010, had the cast together and shot the film in 2011, and went into post-production the end of 2011 into 2012, and completed post-production in 2012.
SERGIO: The reason I asked that is because I wanted any aspiring filmmakers out there to get some idea of what it takes to make a film, even a small budget independent one. A lot of people think you can just take a camera and go shoot something, but, in reality, if you want to do it right, it takes years of dedication and determination.
PATTERSON: Yes it is! You're absolutely right.
SERGIO: So what kept you going despite all the hardships and setbacks I'm sure you faced making your film? At any time, you could have said, I give up, this isn't going anywhere, but you stuck with it.
PATTERSON: Well I love Shakespeare and I've always enjoyed his plays. I love the use of language, I think the lessons that we can learn from his works are endless and I liked the idea of exploring the relationship between the Macbeths. They are a very passionate couple, they're totally in love with each other, but they happen to be evil and I wanted to explore that dichotomy. Like how can you have a couple that is so in love, and so caring in terms of each other, and yet, commit such heinous crimes against others, like friends and family? So it was a puzzle that I wanted to explore through creating a film adaptation. And that's what kept me going – that hunger; that search to figure out why, why, why. Why do people do bad things? (laughs). Or why do people start off with good intentions, and then just screw everything up?
SERGIO: And what about the naysayers. Those people who don't believe in you and always try to shoot you down? Why are wasting your time with this? Can't you find something else better to do?
PATTERSON: You know because I've seen so many bad films, (laughs), really, really crappy films. And I know I could make a film that was better than those crappy films that I had seen. I knew I could do that. And because I was working with one of best writers on the planet, living or dead, Shakespeare, I knew that I could create at least a compelling story that people could sit and watch and feel that they weren't wasting their time viewing. So I knew that. And because of my earlier training as a documentary filmmaker, and my training at the London Film School, I learned from some of the best filmmakers on the planet Earth. I really understood the craft of filmmaking and the language of cinema. I knew I could do it. I knew I could do it. I believed in myself.
SERGIO: Is it necessary to go to film school?
PATTERSON: No, but for me it helped because I was making the transition from documentary and television work into narrative cinema. And my plan was to make as many short films as I could. So I made four short films while I was there, in a two and half year time period, which was important for me. And I wanted to actually touch the film and I wanted to shoot on film, so I asked myself, where is the place where I can actually work in film? Not video, not HD, but actually touch the celluloid; and that was the London Film School, so I went there.
SERGIO: And the other most obvious question – what's next?
PATTERSON: Well my next project is… (takes a breath) Black Paris! I want to do an experimental documentary about the black presence in the city of Paris, looking at seven different points in its 2000 year history. It's big (laughs) and it requires that I'm going to have to spend a lot of time in Paris…
SERGIO: Like you're complaining…
PATTERSON: (laughs) Like I'm complaining, yeah exactly! For me, part of my ability to persevere as a filmmaker is that I select subjects or topics for films that I know I will enjoy; that I know I can spend the next five or six years of my life working on it, obsessing about it, day in and day out. Because if you don't love it with a passion, then you're not going to be able to get through all the naysayers; you're not going to get through all the rejection letters from potential funders; you won't be able to get through all the hassles with the cast and crew. You just won't. So you have to love it. It's the love that carries you through.
Check out Ms. Patterson's website HERE for her production company, to find out about her projects:
A Visual Send Up of the Godfather by Uche Okpa-Iroha
Narrative cinema is the primary document of a people. We have to re-imagine ourselves in history since we have been erased from history. Nigerian artist Uche Okpa-Iroha does just that. Enjoy.
28 REASONS TO SHOW BLACK FOLKS SOME LOVE IN FEBRUARY
(Above- Left to Right) Kenan Thompson, Jay Pharoah, and new SNL cast member Sasheer Zamata send up every high school Black History Month presentation in a sketch called "28 Reasons to Hug a Black Guy" or as I like to call it "Show Black Folks Some Love in February America." The short film appeared during February 1st, 2014 on Saturday Night Live.
The announcement follows "SNL's" recent hiring of performer Sasheer Zamata VIDEO
BY PRACHI GUPTA
LaKendra Tookes (left) and Leslie Jones (right) (Credit: YouTube)
"SNL's" search for a black female cast member has proved so fruitful that in addition to hiring New York comic Sasheer Zamata as a performer, the sketch show is bringing aboard two writers as well, LaKendra Tookes and Leslie Jones, reports the Hollywood Reporter.
Following months of criticism that the show had not had a black female performer since 2007, in December, "SNL" executive producer Lorne Michaels announced that he was considering hiring one or two of the black women — though he made no mention of new writers.
THR reports that "producers were impressed with both Tookes and Jones and thought they were talented, smart and funny."
Jones is a stand-up comedian and actress who has guest-starred in "The League" and appeared on "Chelsea Lately." She has been a featured performer at the Just For Laughs Festival in Montreal and in 2010 Showtime aired her first one-hour comedy special, "Problem Child."
The importance of Images in tv & film: Words from Nichelle Nichols, aka. Lt. Uhura from Star Trek
Why "Reverse Racism" Does not work by AAMER RAHMAN
This is an excerpt from "Fear of a Brown Planet" by Australian comedian Aamer Rahman. For more information go to Huffington Post.
RICK OWENS TAKES PARIS FASHION WEEK BY STORM WITH FIERCE CORPS OF WOMEN: DIVERSITY, BEAUTY & TEAMWORK
Watch full video of Rick Owens New 2014 Spring Collection Paris from VOGUE here.
Women's Wear Daily Dispatch Sept. 28th 2013—-Girl Power. Real and raw, with no trace of sugar-coated cartoon superheroines. That was the main takeaway from Rick Owens' heart-pumping, foot-stomping, awe-inspiring show.
Instead of traditional models, Owens enlisted women from four American college step teams — the Zetas, Washington Divas, Soul Steppers and Momentums. Each came down the massive set's staircase clapping and thumping in the style of the energetic dance form with roots in African-American fraternities and sororities, and they were deliberately making angry faces. Pretty, in the traditional fashion sense of the word, was surely not the point, but the cool, almost tribal effect energized the crowd. Owens, for his part, had a more personal subtext in mind.
"Step teams are an American phenomenon," he said backstage after the show. "My aesthetic has always been about an American's interpretation of European glamour. To put these girls on the Parisian runway was a culmination of everything I do."
Accordingly, he designed clothes that reflected his design ethos, but executed them in a manner suited to nonmodels and intense activity. He downplayed his Goth proclivities in favor of martial arts influences with a street vibe, and often went heavy on leather. He draped and layered many of his hooded looks with warrior impact (George Lucas, take note). Sneakers from his Adidas collaboration added to the lineup's athletic feel.
But it really wasn't so much about the clothes. For the finale, the young women formed a human caterpillar that snaked off the runway. As Owens put it, "It was a great example of American teamwork." [go to article @WWD]
Check out what they are wearing on the street during Paris Fashion Week here.
***
AP/ September 23, 2013, 4:45 PM
Ellen Pompeo: "The Emmys felt so dated to me"
Actress Ellen Pompeo attends the 3rd Annual Coach Evening on April 10, 2013, in Santa Monica, Calif. / Alberto E. Rodriguez/Getty Images
Ellen Pompeo wasn't a fan of this year's Emmy Awards show.
The 43-year-old actress says she "was really disappointed" by Sunday's telecast.
"I didn't see any diversity in the Emmys at all. The Emmys felt so dated to me," she said in an interview Monday.
"I mean, TV's getting a little better, but I don't know if you saw the Emmys last night, but that dance number was embarrassing. Did you see one black girl in that dance number? I mean, no Asians, no Hispanics, nothing. It was just like – it was so embarrassing."
A few others criticized the Emmys on the same point, though there were minorities represented, including Diahann Carroll, the first black person ever nominated for an Emmy; she paid tribute to "Scandal's" Kerry Washington, who was by her side. Washington was nominated for best actress in a drama, and had she won, she would have been the first African-American to win the trophy; instead, it went to Claire Danes, star of "Homeland."
"Grey's Anatomy" is one of the more diverse shows on television, which Pompeo says is one of her favorite things about the series, which debuts its 10th season on ABC on Thursday.
"I'm extremely proud of our very, very diverse cast which represents the world that I walk around in every day," she said.
"Grey's Anatomy" is now in its 10th season on ABC. The new season will premiere on Thursday.
---
"Electric Ladies will you sleep or will you preach!"
What does it take to wake a people up? Art that is authentic and groves! This beautiful video directed by Alan Ferguson is for Janelle Monae's new album "The Electric Lady" which is due in fall 2013. The musical vibe is inspired by PRINCE, but the style is all Janelle Monae.
the door by ava duvernay
Check out this beautiful new short film for the fashion house Miu Miu by Ava DuVernay. "The Door" is an ode to female friendship and the beauty of black women. Gabrielle Union gives an incredibly nuanced performance that is a true revelation of her acting gifts. Cinematography is by Bradford Young. The film stars Gabrielle Union, Alfre Woodard, Emayatzy Corinealdi, Adepero Oduye and singer-songwriter Goapele. Hats off the Ava DuVernay! Enjoy.
Tony Scott on directing
What strikes me in this interview is the insecurity he feels about being in the Hollywood community. He had a tremendously successful career, yet he was often panned as being a sell out. I think Tony Scott was one of the most daring filmmakers working because he did not shy away from having women and people of color at the center of his film narratives. His visual style reflected the reality of American culture in a way that few filmmakers do: saturated by color, always kinetic, in awe of and yet suspect of technology.
Black, Latino Students Make Up Nearly All School Arrests [in New York City]
Tuesday, August 14, 2012 – 08:00 PM
Black and Latino students made up more than 96 percent of the arrests by NYPD School Safety officers during the 2011-2012 school year, according to recent data released by the NYPD. But the New York Civil Liberties Union believes the numbers betray a "heavy-handed" approach to discipline, particularly in minority neighborhoods.
Over the course of the most recent school year, 882 arrests were made and 1,666 summonses were issued. Sixty three percent of the arrests involved black students.
Close to half the summonses were issued in the Bronx, although the borough accounts for just 21 percent of the city's middle and high school students.
"What we're seeing is that more kids are getting arrested for minor misbehavior that a generation ago would never have resulted in police involvement," said Udi Ofer, the New York Civil Liberties Union's advocacy director. He says this includes offenses such as writing on desks.
According to the NYCLU, police personnel outnumber guidance counselors and social workers at city schools. Ofer said the public spectacle of being handcuffed or taking a day off to go to court is more likely to prompt a downward spiral, rather than ending the student's misbehavior.
"Getting arrested in school is one of the greatest indicators of dropout,"  he said.
The city Department of Education in a statement said crime in schools has gone down. "In the last 10 years, we've reduced major crimes committed in schools by 49 percent and violent crime by 45 percent, while still maintaining one of the lowest rates of school-based arrests for any major district in the country. School safety is important for our students' success and it's our goal to preserve a safe learning environment."
See Also: Students Rally Against Arrest Rates and Harmful Safety Practices that Target Youth of Color
How to Think
Posted on Jul 9, 2012
By Chris Hedges
Cultures that endure carve out a protected space for those who question and challenge national myths. Artists, writers, poets, activists, journalists, philosophers, dancers, musicians, actors, directors and renegades must be tolerated if a culture is to be pulled back from disaster. Members of this intellectual and artistic class, who are usually not welcome in the stultifying halls of academia where mediocrity is triumphant, serve as prophets. They are dismissed, or labeled by the power elites as subversive, because they do not embrace collective self-worship. They force us to confront unexamined assumptions, ones that, if not challenged, lead to destruction. They expose the ruling elites as hollow and corrupt. They articulate the senselessness of a system built on the ideology of endless growth, ceaseless exploitation and constant expansion. They warn us about the poison of careerism and the futility of the search for happiness in the accumulation of wealth. They make us face ourselves, from the bitter reality of slavery and Jim Crow to the genocidal slaughter of Native Americans to the repression of working-class movements to the atrocities carried out in imperial wars to the assault on the ecosystem. They make us unsure of our virtue. They challenge the easy clichés we use to describe the nation—the land of the free, the greatest country on earth, the beacon of liberty—to expose our darkness, crimes and ignorance. They offer the possibility of a life of meaning and the capacity for transformation.
Human societies see what they want to see. They create national myths of identity out of a composite of historical events and fantasy. They ignore unpleasant facts that intrude on self-glorification. They trust naively in the notion of linear progress and in assured national dominance. This is what nationalism is about—lies. And if a culture loses its ability for thought and expression, if it effectively silences dissident voices, if it retreats into what Sigmund Freud called "screen memories," those reassuring mixtures of fact and fiction, it dies. It surrenders its internal mechanism for puncturing self-delusion. It makes war on beauty and truth. It abolishes the sacred. It turns education into vocational training. It leaves us blind. And this is what has occurred. We are lost at sea in a great tempest. We do not know where we are. We do not know where we are going. And we do not know what is about to happen to us.
The psychoanalyst John Steiner calls this phenomenon "turning a blind eye." He notes that often we have access to adequate knowledge but because it is unpleasant and disconcerting we choose unconsciously, and sometimes consciously, to ignore it. He uses the Oedipus story to make his point. He argued that Oedipus, Jocasta, Creon and the "blind" Tiresias grasped the truth, that Oedipus had killed his father and married his mother as prophesized, but they colluded to ignore it. We too, Steiner wrote, turn a blind eye to the dangers that confront us, despite the plethora of evidence that if we do not radically reconfigure our relationships to each other and the natural world, catastrophe is assured. Steiner describes a psychological truth that is deeply frightening.
I saw this collective capacity for self-delusion among the urban elites in Sarajevo and later Pristina during the wars in Bosnia and Kosovo. These educated elites steadfastly refused to believe that war was possible although acts of violence by competing armed bands had already begun to tear at the social fabric. At night you could hear gunfire. But they were the last to "know." And we are equally self-deluded. The physical evidence of national decay—the crumbling infrastructures, the abandoned factories and other workplaces, the rows of gutted warehouses, the closure of libraries, schools, fire stations and post offices—that we physically see, is, in fact, unseen. The rapid and terrifying deterioration of the ecosystem, evidenced in soaring temperatures, droughts, floods, crop destruction, freak storms, melting ice caps and rising sea levels, are met blankly with Steiner's "blind eye."
Oedipus, at the end of Sophocles' play, cuts out his eyes and with his daughter Antigone as a guide wanders the countryside. Once king, he becomes a stranger in a strange country. He dies, in Antigone's words, "in a foreign land, but one he yearned for."
William Shakespeare in "King Lear" plays on the same theme of sight and sightlessness. Those with eyes in "King Lear" are unable to see. Gloucester, whose eyes are gouged out, finds in his blindness a revealed truth. "I have no way, and therefore want no eyes," Gloucester says after he is blinded. "I stumbled when I saw." When Lear banishes his only loyal daughter, Cordelia, whom he accuses of not loving him enough, he shouts: "Out of my sight!" To which Kent replies:
See better, Lear, and let me still remain

The true blank of thine eye.
The story of Lear, like the story of Oedipus, is about the attainment of this inner vision. It is about morality and intellect that are blinded by empiricism and sight. It is about understanding that the human imagination is, as William Blake saw, our manifestation of Eternity. "Love without imagination is eternal death."
The Shakespearean scholar Harold Goddard wrote: "The imagination is not a faculty for the creation of illusion; it is the faculty by which alone man apprehends reality. The 'illusion' turns out to be truth." "Let faith oust fact," Starbuck says in "Moby-Dick."
"It is only our absurd 'scientific' prejudice that reality must be physical and rational that blinds us to the truth," Goddard warned. There are, as Shakespeare wrote, "things invisible to mortal sight." But these things are not vocational or factual or empirical. They are not found in national myths of glory and power. They are not attained by force. They do not come through cognition or logical reasoning. They are intangible. They are the realities of beauty, grief, love, the search for meaning, the struggle to face our own mortality and the ability to face truth. And cultures that disregard these forces of imagination commit suicide. They cannot see.
"How with this rage shall beauty hold a plea," Shakespeare wrote, "Whose action is no stronger than a flower?" Human imagination, the capacity to have vision, to build a life of meaning rather than utilitarianism, is as delicate as a flower. And if it is crushed, if a Shakespeare or a Sophocles is no longer deemed useful in the empirical world of business, careerism and corporate power, if universities think a Milton Friedman or a Friedrich Hayek is more important to their students than a Virginia Woolf or an Anton Chekhov, then we become barbarians. We assure our own extinction. Students who are denied the wisdom of the great oracles of human civilization—visionaries who urge us not to worship ourselves, not to kneel before the base human emotion of greed—cannot be educated. They cannot think.
To think, we must, as Epicurus understood, "live in hiding." We must build walls to keep out the cant and noise of the crowd. We must retreat into a print-based culture where ideas are not deformed into sound bites and thought-terminating clichés. Thinking is, as Hannah Arendt wrote, "a soundless dialogue between me and myself." But thinking, she wrote, always presupposes the human condition of plurality. It has no utilitarian function. It is not an end or an aim outside of itself. It is different from logical reasoning, which is focused on a finite and identifiable goal. Logical reason, acts of cognition, serve the efficiency of a system, including corporate power, which is usually morally neutral at best, and often evil. The inability to think, Arendt wrote, "is not a failing of the many who lack brain power but an ever-present possibility for everybody—scientists, scholars, and other specialists in mental enterprises not excluded."
Our corporate culture has effectively severed us from human imagination. Our electronic devices intrude deeper and deeper into spaces that were once reserved for solitude, reflection and privacy. Our airwaves are filled with the tawdry and the absurd. Our systems of education and communication scorn the disciplines that allow us to see. We celebrate prosaic vocational skills and the ridiculous requirements of standardized tests. We have tossed those who think, including many teachers of the humanities, into a wilderness where they cannot find employment, remuneration or a voice. We follow the blind over the cliff. We make war on ourselves.
The vital importance of thought, Arendt wrote, is apparent only "in times of transition when men no longer rely on the stability of the world and their role in it, and when the question concerning the general conditions of human life, which as such are properly coeval with the appearance of man on earth, gain an uncommon poignancy." We never need our thinkers and artists more than in times of crisis, as Arendt reminds us, for they provide the subversive narratives that allow us to chart a new course, one that can assure our survival.
"What must I do to inherit eternal life?" Fyodor Pavlovich Karamazov, quoting the Bible, asks of Father Zossima in "The Brothers Karamazov." To which Zossima answers: "Above, all do not lie to yourself."
And here is the dilemma we face as a civilization. We march collectively toward self-annihilation. Corporate capitalism, if left unchecked, will kill us. Yet we refuse, because we cannot think and no longer listen to those who do think, to see what is about to happen to us. We have created entertaining mechanisms to obscure and silence the harsh truths, from climate change to the collapse of globalization to our enslavement to corporate power, that will mean our self-destruction. If we can do nothing else we must, even as individuals, nurture the private dialogue and the solitude that make thought possible. It is better to be an outcast, a stranger in one's own country, than an outcast from one's self. It is better to see what is about to befall us and to resist than to retreat into the fantasies embraced by a nation of the blind.
Editor's note: The sentence about "The Brothers Karamazov" has been revised to correct a mistake.
AP/Michael Probst
---
A Progressive Journal of News and Opinion. Editor, Robert Scheer. Publisher, Zuade Kaufman.Copyright © 2012 Truthdig, L.L.C. All rights reserved.
Hurray for Christel Khalil!
I confess. I used to be a daily watcher of "The Young and The Restless". It was one of the only soaps to have a consistent multi-ethnic cast. A large part of that was the Winters family. Christel Khalil plays Lily Winters, and after being nominated several times, she has finally won an Emmy! Congratulations. Check out an interview with her below from KidzWorld.
2012 OUTSTANDING YOUNGER ACTRESS IN A DRAMA SERIES
Winner:Christel Khalil as Lily Winters, "The Young and the Restless," CBS
Molly Burnett as Melanie Layton, "Days of Our Lives," NBC
Shelley Hennig as Stephanie Johnson, "Days of Our Lives," NBC
Jacque Macinnes Wood as Steffy Forrester, "The Bold and the Beautiful," CBS
Christel Khalil Interview (pg. 2)
Courtesy of CBS
Sindy: You've been acting since you were quite young. Is it difficult to remain grounded in the industry?
Christel Khalil: If you don't have the right kind of people around you, then it could be because in acting everyone caters to you and they almost treat you like you're not a human being. So I think it's easy for some people to get a big head and think that they're more important than everyone else. But if you have people around you who keep you grounded and you keep things in perspective, then I don't see why you would end up like that.
Sindy:Do you feel pressure to look a certain way? How do you deal with that?
Christel Khalil: You know, I've never had that problem. I know a lot of people who do. I'm very comfortable with who I am and what I look like. I don't really feel that kind of pressure.
Sindy: Do you find that your multi-racial background affects the type of roles you get?
Christel Khalil: Oh yeah! There are a lot of parts I haven't got because they couldn't define my look. "Oh, you're not black enough, you're not Hispanic enough." If it's a role within a family, I wouldn't get it because I didn't look enough like the rest of the family. It definitely has affected my career, but not in a good way.
Sindy: Who is the coolest person you've worked with to date?
Christel Khalil: I'd probably have to say Kristoff St. John, who plays my dad on the show, because he's such a nice person and such a genuine, sweet person. He's always happy, all the time. I don't know how he does it. It's so easy to work with him because he just brings so much to the scenes.
Sindy: Who would you like to work with in the future?
Christel Khalil: Meryl Streep, definitely. I think she's an amazing actress – one of the best of our time. I would love to work with her and see how she prepares and how she works.
Sindy: Where do you see yourself in, say, five years?
Christel Khalil: I'd love to have a movie career. I think every actor would. Or just to be on a hit TV show or something like that. Just getting really good parts where I can do a lot with them.
Sindy: What advice would you give to other kids who want to get into acting?
Christel Khalil: To not give up, and if it's something that you really want to do then try your hardest and work really hard at it. Always be prepared. In this industry, you deal with so much rejection that it's hard to not take it personally, so just try to be confident and sure of who you are.
New York City Theater Community Convenes to Discuss Representation of Minority Actors
Contact: Joanna Klimaski(212) 636-7175
Actors, directors, playwrights, and other stakeholders in the theater community gathered at Fordham on Feb. 13 to discuss the startling reality behind the representation of minority actors on New York City stages.
Over 400 attendees gathered in the Pope Auditorium for the roundtable discussion, "RepresentAsian: The Changing Face of New York Theatre," presented by the Asian American Performers Action Committee (AAPAC) and the Fordham University Theatre Program.
Moderated by Tony Award-winning playwright David Henry Hwang (Chinglish, M. Butterfly), the panel featured nearly 20 prominent figures from every corner of the industry, including playwright Douglas Carter Beane, (Sister Act The Musical, Lysistrata Jones), Broadway producers Nelle Nugent, (Stick Fly, Ghetto Klown) and Stephen Byrd (first African-American cast of Cat on a Hot Tin Roof, upcoming production of A Streetcar Named Desire); and, Mary McColl, executive director of the Actor's Equity Association.
story continues below
Representatives from all corners of the industry discuss ways to make New York City stages more inclusive.
Photo by Chris Taggart
The roundtable kicked off with the release of AAPAC's report "Ethnic Representation on New York City Stages 2006/07-2010/11 Seasons," the first comprehensive report on minority casting in New York City to be made public.
According to an AAPAC report on minority casting in New York City in the last five Broadway seasons, African American actors were cast in 13.2 percent of all available roles; Latinos were cast in 3.5 percent of roles; and Asian Americans were cast in 2.3 percent of roles.
"In the industry as a whole, actors of color are only 20 percent of the actors employed in the last five years," said actor and AAPAC member Pun Bandhu. "It's about access, it's about making sure that the most qualified actor gets the role, regardless of race."
While the numbers are clear, their meaning is decidedly less so, Bandhu said.
That is because there is no one lone offender, the panelists concluded. Playwrights who draw inspiration from their own families and friends tend toward actors who look like those families and friends; agents often book actors for whom the best training was made available; and, industry members of all kinds tend to use race to portray "realistic" situations within the theater.
"There are still directors who stop cold at the idea of members of a biological family group being of different races," said Public Theatre artistic director Oskar Eustis. "And they're not trying to be close-minded. For them, race is such a central category that when they see a black parent and white child, it doesn't feel real to them.
"It takes a lot time to say that in this world that we've created, we cannot view race as an essentialist category," he continued. "We cannot view race as so primary that it overrides all of the other ways that we suspend our disbelief when we go to the theater."
AAPAC members reveal data from the first public report on minority casting in New York City theaters. From left,
Christine Toy Johnson, Pun Bandhu, and Angel Desai.
Photo by Chris Taggart
Although minority actors are underrepresented, a conversation about inclusion has, at the very least, begun, the panel agreed.
"This community has become so galvanized in a positive and proactive way and we hope that it's just the beginning of conversations that we can continue to have with each other as collaborators," said actor and playwright Christine Toy Johnson.
Founded in 1841, Fordham is the Jesuit University of New York, offering exceptional education distinguished by the Jesuit tradition to approximately 14,700 students in its four undergraduate colleges and its six graduate and professional schools. It has residential campuses in the Bronx and Manhattan, a campus in Westchester, the Louis Calder Center Biological Field Station in Armonk, N.Y., and the London Centre at Heythrop College in the United Kingdom.
2/12
Karl Lagerfeld Fuses Film & Fashion in one on one interview
Quote from interview: "I'm totally a improvised person, but very professional improvisation".
RED TAILS
Click on link below to view the real deal: Interview with original Tuskegee Airmen Captain Jack Lyle and Lieutenant O. Laughton Wilkerson.
Jerry Lawson, Inventor of Modern Game Console, Dies at 70
Gerald "Jerry" Lawson, creator of the first cartridge-based videogame console, died Saturday morning in a Mountain View, California, hospital, Wired.com has learned. Lawson was 70.
As an engineer at Fairchild Semiconductor, Lawson designed the electronics of the Fairchild Video Entertainment System, later renamed the Channel F, in 1976.
Predating the release of Atari's Video Computer System by a year, the Channel F was the first videogame machine that used interchangeable game cartridges, which Fairchild sold separately. Previous game machines like Atari's Pong and the Magnavox Odyssey had all their games built into the hardware. Lawson's pioneering design set the standard for the game consoles of today.
"Jerry was an amazing personality," said family friend David Erhart, who broke the news of Lawson's death Monday on the Digital Press website. "He created part of the videogame industry history in Silicon Valley and it was always a pleasure to hear his stories about back in the day."
Much of Lawson's background is discussed in a wide-ranging interview he gave Vintage Computing and Gaming in 2009.
A lifelong engineer and tinkerer, Lawson was born in 1940 and grew up in a federal housing project in Queens, New York. As a kid, he operated a ham radio; as a teenager he earned money by repairing his neighbors' television sets.
In the 1970s, living and working in Silicon Valley, he joined the Homebrew Computer Club, a group of early hackers that included Apple co-founders Steve Jobs and Steve Wozniak.
Lawson's contributions to videogames began with Demolition Derby, a coin-operated arcade machine that he created in his garage while working at Fairchild.
"Fairchild found out about it — in fact, it was a big controversy that I had done that. And then, very quietly, they asked me if I wanted to do it for them," Lawson said in the Vintage Computing interview.
Although similar machines were in development at Atari and RCA at the time, the console Lawson's team built for Fairchild was the first cartridge-based gaming system that came to market. Although it seems simple now, making the technology work wasn't easy.
"There was a mechanism that allowed you to put the cartridges in without destroying the semiconductors…. We were afraid — we didn't have statistics on multiple insertion and what it would do, and how we would do it, because it wasn't done. I mean, think about it: Nobody had the capability of plugging in memory devices in mass quantity like in a consumer product. Nobody."
Only 26 cartridges were ever released for Channel F, all simple games likeBlackjack, Space War and Bowling. When Atari released its cartridge-based system, Channel F was quickly rendered obsolete. Years later, Lawson started his own company, Videosoft, to produce Atari 2600 cartridges, but only released one, a technician's tool calledColor Bar Generator.
Last month, the International Game Developers Association honored Lawson's pioneering efforts at Game Developers Conference in San Francisco.
'His workbench had more tools than most people would even know what to do with.'
"The whole reason I did games was because people said, 'You can't do it,'" he told the San Jose Mercury News last month. "I'm one of the guys, if you tell me I can't do something, I'll turn around and do it."
In later years, Lawson had suffered the severe effects of diabetes. He lost sight in one eye and lost one of his legs to the disease, leaving him confined to a wheelchair. On Wednesday, not feeling well, he was admitted into El Camino Hospital Mountain View.
"He continued building devices to control telescopes, lasers, tools, etc. up until the day he went to the hospital," said friend Erhart. "His workbench had more tools than most people would even know what to do with. He taught me quite a bit and I'll miss him sorely."
At 6:15 a.m. Saturday, Lawson died after apparently suffering a heart attack. He is survived by his wife, son and daughter. The family is planning a memorial service in mid-May.
Chris Kohler is the founder and editor of Wired.com's Game|Life, and the author of Power-Up: How Japanese Video Games Gave the World an Extra Life. He likes curry.
Follow @kobunheat and @GameLife on Twitter.
(aka B'Elanna Torres of Star Trek Voyager)
Talks about her career as an Actress, Writer, and Director
She has directed episodes of The Good Wife, Caprica, The Mentalist, Lie to Me, Heroes, and Cold Case. She started directing episodic television while working on Star Trek Voyager. This is a great interview and inspirational for anyone wanting to direct for television. Below is a nice behind the scenes mini-doc on the Voyager episode Barge of the Dead with Kate Mulgrew and Roxann Dawson.
View this short profile of Teddy Harris and the Surface Politics Exhibition at Salon Joose.
http://player.vimeo.com/video/17291081
Theodore A. Harris Fourth Wall Artist Profile from philthysoftpretzls on Vimeo.
Americans are seeing fewer and fewer foreign films
By Carrie Rickey
Inquirer Film Critic
Once upon a time, when foreign-language films dominated art houses like Philadelphia's Ritz Five, in a given week moviegoers could sample French, Italian, or Chinese fare as easily as they could at local eateries.Consider the last days in December 2000, when La Buche played the Roxy, Crouching Tiger, Hidden Dragon drew crowds at the Ritz East, and Malena – an Italian film featuring Monica Bellucci – was at the Ritz Five.When Crouching Tiger went on to become the most successful foreign-language film ever in the United States, earning $128 million, industry pundits predicted the box office for subtitled films was rising.
Instead, it plunged.
The presence of foreign films in America is on the wane. By The Inquirer's count, from 2004 to 2009, the proportion of foreign films shown in the Philadelphia area dropped dramatically, from 20 percent to 12 percent, mirroring a long-term national trend.
"In the 1960s, imports accounted for 10 percent of the U.S. film box office," says Toby Miller, coauthor of Global Hollywood. "In 1986, that figure was 7 percent. Today, it is 0.75 percent."
Foreign-language films represent less than 1 percent of the domestic box office "at a time when Hollywood movies account for 63 percent of the global box office," says Len Klady, box-office analyst for moviecitynews.com and Screen International.
While a trade imbalance may be great for the American film business, it creates a lopsided cultural exchange in which the world learns about America while America isn't learning about the world. Observers suggest that the imbalance is caused by a variety of factors, including parochialism, diminishing box-office revenues, the supposed inferior quality of foreign-language films, and the dreaded subtitle.
As culture and politics are more globalized than ever, the isolationism of American film audiences presents real perils, says Larry Gross, a professor at the University of Southern California's Annenberg School.
"American films reinforce a worldview in which we are always the center of attention and the heroes of the story," Gross says. "It's difficult to imagine that an Iraqi filmmaker would create a film such as The Hurt Locker to represent the war we imposed on his or her country."
Foreign-language films often show America how the world sees us, says Annette Insdorf, director of film studies at Columbia University.
"In the context of American antiterrorism, Arabs are often stereotyped onscreen as villains, much like Native Americans were in westerns of the 1930s and '40s," Insdorf says. "But foreign films like Amreeka – in which a sympathetic Palestinian woman from the West Bank tries to make a life for herself in the American Midwest – challenge those stereotypes."
Foreign films also challenge the Hollywood recipe, says Marianne Bernstein, a photographer and gallery curator in Society Hill. Bernstein used to go to the Ritz once a week to satisfy her foreign-film cravings but lately, with fewer foreign films out there, it's more like once a month.
"What I get from foreign films that I don't get from Hollywood is subtlety and nuance, that gray area – which is life," she said. "I'm not interested in the comfort food of American movies with their clear-cut heroes and villains."
Bob Vitalis, a political science professor at the University of Pennsylvania, sees how films he shows in his course, Politics of the Middle East, affect his students, some of whom are U.S. military officers getting degrees before returning to Iraq.
When Vitalis screens Egypt's On Boys, Girls and the Veil, a 1995 film in which Cairo youths discuss love, sex, and marriage in an era of contracting economic opportunity, "kids in the class identify immediately with those in the film," he says. The soldiers "are surprised to encounter a movie about the Middle East that they can see in terms of their own lives rather than through a prism of ethnic and sectarian conflict."
Not everyone wrings his hands at the diminishing presence of foreign-language films in U.S. theaters.
"With more and more Americans traveling abroad, and access to a very wide range of foreign publications available on the Internet, it's hard to say that Americans aren't learning about other countries," says Michael Mandelbaum, a professor of foreign policy at Johns Hopkins University. "Maybe the foreign films just aren't very good."
While many would challenge his speculation about quality, you can't argue with the box office. Compare the $128 million in revenue for Crouching Tiger with the $6 million grossed by Coco Before Chanel, the United States' most commercially successful foreign-language film of 2009.
John Kochman, executive director of the French Film Office, promotional body for Gallic flicks in the U.S., asks whether a French film must necessarily speak French. Taken (2009), an English-language thriller with Liam Neeson, is a French production modeled on the American action-film template. It made $145 million in North America, and could represent one kind of future for foreign-produced films in the global market.
Ted Mundorff, chief executive of Landmark Theaters (operator of the Ritz screens in Philadelphia), calls this "the Chocolat effect," after the French-themed, English-language confection starring Johnny Depp.
"When I go to festivals, many of the films with foreign producers, settings, and appeal increasingly are made in English," he observes.
The decline in number and popularity of foreign-language films in America is a historical paradox.
Before World War I, when America was at its most isolationist, more foreign than American films played on U.S. screens. Today, despite a globalized economy, domestic product dominates to the virtual exclusion of all else.
"Despite the fact that we talk globalization, the average American doesn't know where Singapore is," says Jehoshua Eliashberg, professor of marketing at Penn's Wharton School. "American audiences don't like to read and watch at the same time," he says, citing that bête noire of U.S. moviegoers: the subtitle.
If Americans are so subtitle-averse, what explains the success of Slumdog Millionaire, the 2008 Oscar winner, which made $143 million in North America? Or, for that matter, Inglourious Basterds and Avatar, huge passages of which are subtitled?
"Americans love movies about underdogs," says Eliashberg, who has done extensive research on American moviegoing tastes. He suggests audiences were willing to suspend their resistance to the subtitle in exchange for watching an underdog triumph.
Marketers of foreign-language films long have resorted to subterfuge to get around American reluctance to try the unknown. With Women on the Verge of a Nervous Breakdown, Pedro Almodóvar's 1988 breakthrough hit, Sony Pictures Classics pioneered a no-dialogue trailer that hid the fact that the movie was in Spanish.
Lately the fear of diminishing box-office returns, says Landmark's Mundorff, is the biggest challenge to distribution of foreign-language features at theaters like the Ritz. Apart from Slumdog Millionaire, which was half in English, or The Passion of the Christ, the American movie made by Mel Gibson in Aramaic, there has not been a breakout foreign-language hit since Pan's Labyrinth made $37 million in 2006.
Among local cinephiles, the perception is that the Ritz showed more foreign films when the theater chainlet's founder, Ramon Posel, was alive.
In 2004, the last year that Posel booked movies, 61 of 306 movies that opened commercially in Philadelphia were foreign-language titles.
In 2009, four years after Landmark acquired the Ritz Five, Ritz East and Ritz at the Bourse, it was 37 out of 315 films.
Landmark is committed to foreign-language films, says Mundorff, adding that 58 out of the 61 foreign-language titles the Ritz presented in 2004, when it was owned by Posel, also played on Landmark screens elsewhere. "In '09, in foreign-language, the films just weren't there," he adds.
"It's true," agrees Emily Russo of Zeitgeist Films, which distributed the splendid Nowhere in Africa, 2001 Oscar-winner for best foreign film. "You're seeing fewer foreign films and they're playing shorter runs."
"Foreign film distribution has always been hard," she says. "And it's gotten harder."
Still, Mundorff is optimistic: This year, among the most successful titles at Landmark theaters is the Swedish-language Girl With the Dragon Tattoo.
Which will soon be remade by Fight Club director David Fincher – in English.
---
Contact movie critic Carrie Rickey at 215-854-5402 or crickey@phillynews.com. Read her blog, "Flickgrrl," at www.philly.com/philly/blogs/flickgrrl.
Read more: http://www.philly.com/inquirer/entertainment/20100509_Americans_are_seeing_fewer_and_fewer_foreign_films.html?viewAll=y#ixzz0yt78CVDn
Written by Sally Potter on Mon, 12/14/2009 – 11:22.
The prevailng atmosphere facing all students who are deciding to devote their lives to filmmaking is indeed one of massive discouragement, even if it doesn't look that way on the surface. There is really only one way out of this morass….to get going. As someone once said to me : 'it takes longer if you don't get started'.
Simple though this may sound, it is in fact the hardest lesson to learn. Even those of us who have been at it for quite a while have to repeat the decision to continue with the habit of just getting on with it, whatever the feelings of the day are. Doubt, insecurity and so on are just feelings we have to live with. They shouldn't determine or shape what we do or how we do it. Then, bit by bit, a body of work emerges.
The huge advantage for any filmmaker starting out now, including and perhaps especially women, is that you can make a film very cheaply. Most women are still poorer than most men in their social class or ethnic group and in the past this created a double disadvantage. But a mobile phone, a borrowed camcorder, in fact any piece of equipment can be used and used and used to develop the necessary fluency with the medium. What counts in the end is practice.
For women the most important decision is often a deep and interior one: to give up being a victim now and forever. Don't wait for 'support'…it may not come in the form you long for. Instead try to remember that as a woman you hold up half the sky and that the world of imagination comes free of charge, is infinite and is yours.
A True Legend Never Dies
***
At Cannes, the Economy Is On-Screen
Published by The New York Times: May 16, 2010
CANNES, France — Anyone who doubts that the movie industry is still partly a handshake business had only to watch the glad-handing, backslapping and double-cheek air-kissing at the Vanity Fair-Gucci party at the Hôtel du Cap on Saturday night. This is where, some 30 minutes by private car or pricey taxi from Cannes, you could find after midnight the likes of Jeff Skoll, the first president of eBay and the founder of the busy company Participant Media, remeeting and greeting the likes of Michael Barker, who with Tom Bernard runs Sony Pictures Classics and who could later be seen in an intense tête-à-tête with the director Brett Ratner.
Ruth Sheen and Jim Broadbent as a married couple in Mike Leigh's "Another Year," a Cannes Film Festival competition entry.
Mandragora
Ileana Puiu and Cristi Puiu (as Viorel) in Mr. Puiu's "Aurora." More Photos >
And what did the director of "Rush Hour 3" (Mr. Ratner) and the distributor of Michael Haneke's "White Ribbon" (Mr. Barker) have to talk about? "He wanted," Mr. Barker said later of Mr. Ratner, "to know what the parameters for doing a deal with us on a lower-budget film would be. It's not him as a director, but him as a producer. He's spreading his wings in the film business on a number of projects."
The hotel, the onetime playground of the Duke and the Duchess of Windsor, remains a favorite of moguls, models and junketing movie companies, even if their numbers have declined along with those of the news media. No matter how hopeful the headlines, the global economic crisis has already shaped up as one of the defining stories at this year's Cannes Film Festival. Its effects are evident both in empty theater seats and on-screen with a movie like "Inside Job," a documentary about the crisis from Charles Ferguson, another dot-com entrepreneur turned moviemaker. Like his first documentary, "No End in Sight," Mr. Ferguson's new movie tells a complex story exceedingly well and with a great deal of unalloyed anger.
Financed by Sony Pictures Classics, which plans to release it in the fall, "Inside Job" lays out its essential argument, cogently and convincingly, that the 2008 meltdown was avoidable. As Matt Damon's voiceover guides us through the past decade, Mr. Ferguson mixes charts, television clips, still photos and newspaper headlines fluidly with star interviews (George Soros, Eliot Spitzer) and some choice words from less familiar faces, including a brothel madam and a therapist who each catered to Wall Street in the bubble years. The movie ends not long after Robert Gnaizda, formerly with the Greenlining Institute, a housing advocacy group, characterizes the Obama administration as "a Wall Street government," a take Mr. Ferguson clearly endorses.
It's too bad that the outrage that fuels "Inside Job" is nowhere evident in "Wall Street: Money Never Sleeps," Oliver Stone's limp follow-up to his 1987 film, "Wall Street." So far the big-ticket names have failed to impress, with Ridley Scott receiving a thrashing for "Robin Hood" and Woody Allen not faring any better with "You Will Meet a Tall Dark Stranger," his latest multi-strand trifle about vexed relationships featuring strong (Naomi Watts) and less so (Josh Brolin) actors apparently again left to their own devices. Mr. Allen remains a major attraction in France, and the crowd of civilians seeking tickets outside the festival headquarters was thicker than usual before the Saturday screenings, impervious to the pitying looks of those who had seen his film.
With few exceptions, the competition, meanwhile, has yet to catch fire, leading critics to wonder if the festival customized a generally mainstream slate for this year's jury, headed by Tim Burton. So far the most enthusiastically embraced competition entry has been Mike Leigh's "Another Year." Set in contemporary London, it centers on Tom and Gerri, played by Jim Broadbent and Ruth Sheen, a happily, even a touch smugly married couple whose lives are marked by their seasonal visits to their garden. As spring melts into summer and then fall, friends and family come and go talking and sipping tea while doing more talking. The talkiest, a desperate singleton, Mary (Lesley Manville), is as twitchy as the main character in Mr. Leigh's "Happy-Go-Lucky" but without the charm or interest.
By Sunday evening the strongest competition film, at least for me, was the deceptively straightforward "A Screaming Man," from the Chadian-born director Mahamat-Saleh Haroun, a self-designated exile living in France. The story turns on a former swimming champion turned hotel pool man, Adam (Youssouf Djaoro), whose world collapses when he loses his job to his only son. With its initial unhurried rhythms and emphasis on quotidian details — one gently sexy early scene shows Adam and his wife feeding each other watermelon — the film creates a misleading sense of calm, which makes the coming tragedy all the more devastating. What begins as modest portrait of a happy family gives way to a story in which the encroaching civil war decimates not only the country, but also the soul of a man who believes the pool is his entire life.
The film was greeted warmly on Saturday after its first press screening and might make its way to the United States, if only on the festival circuit. The American marketplace is tough even for non-African filmmakers, as Cristi Puiu's critically lauded but commercially unsuccessful "The Death of Mr. Lazarescu" showed a few years ago. On Friday Mr. Puiu was back at Cannes, again out of competition in Un Certain Regard, with "Aurora," a slow-burning tour de force that transfixed critics for three hours. This is the second film in Mr. Puiu's cycle, "Six Stories from the Outskirts of Bucharest," about middle-class Romanians haunted by poverty, and which he has called a tribute to Éric Rohmer, who made his own "Six Moral Tales."
A mystery in which the largest questions are existential rather than procedural, "Aurora" involves a solitary man, played by Mr. Puiu himself with an increasingly disquieting stare, who about an hour into the film buys a gun and then, a half-hour later, fires it. It's uncertain what haunts the man, whose name, Viorel, like so many other significant details, emerges late or not at all. Instead of pumping up the narrative with familiar thriller (and musical) beats, Mr. Puiu builds tension through absence, creating palpable unease through lingering silences, a dearth of heightened drama — before the gun goes off, the exchanges are fairly banal — and an emptied-out apartment. Only later do you grasp that this man has been hollowed out too.
Changing Our Perception of the World is a Good Thing
Watch this scene from the West Wing
For more information on the Peters Projection Map click here.
Read The Label
Diversity: More than good intentions?
Inside, PBS report is light on specifics; outside, NALIP seeks data to pursue change
Published in Current, April 14, 2009
By Steve Behrens
For public TV, the dialogue about its minority representation is going public again.
It's about how Latinos, African Americans and other ethnic groups are represented on the screen — and the related matter of how well they're represented in decision-making.
On Friday, PBS President Paula Kerger will meet with leaders of the National Association of Latino Independent Producers and answer questions at their conference in Newport Beach, Calif.
In the next few weeks, public broadcasting's minority consortia will assess the situation in an open letter to the system, says Stephen Gong, chair of public TV's National Minority Consortia and executive director of the Center for Asian American Media.
At the PBS Showcase Conference in mid-May, the chiefs of PBS's major series will meet with minority producers to scout the way ahead.
With Ken Burns hitting the road to promote his fall PBS release The National Parks, he already has attracted a demonstration in San Antonio echoing complaints about the lack of Latino veterans in his series The War two years ago.
The turmoil that arose from that issue also prompted network leaders to undertake a yearlong study, the PBS Diversity Initiative on Content. PBS submitted the report in November to the study's funder, the Ford Foundation, but didn't release it publicly.
Several minority advocates who received the report said they appreciated PBS's effort, but they found it wanting.
NALIP's Diversity Committee wrote to Kerger March 4 [letter], saying the association was "happy to celebrate PBS's many successes" but repeating its 2005 request for data on the diversity of public TV's executives and program decision-makers.
Gong, from the Asian-American consortium, said the PBS report is "the result of well-intentioned people trying to get a handle on a complex issue. … The best you can say about it is the intention is there."
His counterpart in the National Black Programming Consortium, Jacquie Jones, is feistier, hitting public TV below the teacup: "PBS needs . . . to ready itself to explain how the 30-year-old British import Masterpiece Theatre is a more appropriate primetime series than the Latino Public Broadcasting series Voces," which gets lower priority in the PBS schedule even though it "addresses our actual populace and its needs," she wrote in an e-mail to Current.
PBS's president doesn't fight the general point.
"I agree with the consortia that there is a long way to go," Kerger said in an interview last week. In the treatment of minority subjects, "public television in its early days was ahead of the curve," but later, Kerger says, "I think we became too comfortable that we were more proactive than we had been."
Now she's confident that a stream of new PBS programs about minority topics is more than a good intention.
Kerger cites the Feb. 23 American Experience doc, A Class Apart by Carlos Sandoval and Peter Miller, about a landmark case in the Latino civil rights movement. She also points to this week's premiere of the five-part doc We Shall Remain, which covers momentous moments in Native American history.
This fall brings a WGBH/BBC four-parter, Latin Music U.S.A., and a new season of Latino Public Broadcasting's doc anthology Voces. CPB has put funds into The Latino Americans, an eight-hour history from WETA and LPB. And multiple sources say documentarian Hector Galán is developing plans for a history of Hispanic Americans in the military [The War Within].
Baseline for progress
NALIP makes clear that it doesn't want pubTV employment figures for strictly academic reasons. In its decade as an advocacy group, it has collected and used figures for assessing the performance of TV networks.
The data are essential for the association to measure progress and identify trouble areas, says Kathryn Galan, executive director. "We went in 10 years ago and created memorandums of understanding with each of the networks for free sharing of data." The networks assigned vice presidents to promote diversity and gave them budgets.
The National Latino Media Council, including NALIP, joins other ethnic advocates in publishing an annual report card for minority hiring and contracting at the four big commercial networks. Last year, NBC got a B and the others B-plusses. [criteria]
As for PBS, the group asked for data on hiring of writers, directors and producers by the major program strands and producing stations for at least the past nine years — data that the association has sought since 2005.
"In addition," the letter to PBS said, "NALIP would like to see Latino representation at the executive level on one or more of the primetime strands, as well as on the National Program Service's editorial board. We believe that these steps will help PBS diversify and to grow the audiences of the future."
Jones of NBPC doubts PBS will be able to overcome its major challenges if it can't "come up with basic numbers in terms of the diversity of its workforce, despite a grant of hundreds of thousands of dollars to do just that."
By observation, Jones already believes public TV has a "stunningly un-diverse workforce."
Kerger acknowledges that "we haven't fully wrestled with how to properly benchmark where we are," and she's wary that public TV can be misunderstood.
With NALIP's focus on Hollywood and the big networks, it may expect PBS to resemble them, Kerger says, but public TV is less centralized, and most of the jobs are outside of PBS. It would be more effective for diversity advocates to reach out directly to production units, she says.
Still, pubcasting has some figures to tout. Among PBS's new hires in the past year, a little more than 40 percent are people of color, Kerger says. In fiscal year 2008, minority employees filled 30 percent of PBS jobs, according to the diversity report.
As for employment in the broader realm of public TV beyond PBS, it's hard to quickly reshape its ethnic mix iwhen the workforce is barely growing or even shrinking. Yet in 2007, public TV managed to increase slightly its minority employment, from 18.7 to 19.2 percent, though its total employment shrank by 2.7 percent, according to CPB figures.
Consensus analysis
The 88-page PBS report, recently obtained by Current, includes extensive appendices listing what major stations and producers have done, but it's not full of numbers, targets, campaign-like timetables or, understandably, big spending plans. The report says it couldn't go into quantitative analysis because pertinent data are fragmented among so many autonomous units. Also, the most recent broad content analysis of pubTV programming was a CPB study done in 2000.
The 20-page core of the report is based on 78 interviews, mostly with public TV professionals, minority and white. The interviews were conducted by the Haydee M. Rodriguez, the diversity initiative's executive director since its start in fall 2007. The report also draws on the initiative's July 2008 meeting of 40 system and minority leaders. From their analyses of public TV's situation, the report offers a series of general recommendations.
A brief summary:
* Promote diversity among leadership and programming decision-makers. Identify individuals to promote, hire and assign to content decision-making teams; expand recruitment and nontraditional sourcing. Include diversity objectives in execs' performance evaluations.
* Aid diversity across all media platforms, including online, where future audiences already gather. Start young producers on the online side. Build on PBS.org's strong minority usage. The proportion of Latinos using PBSKids.org is 74 percent higher than the proportion among users of other websites in general, according to QuantCast, the report said. For African-Americans, it's 14 percent higher; for Asian-Americans, it's more than double.
* Compile baseline data on content diversity and start measuring progress. PubTV's national organizations, stations and producers must first agree on how to evaluate on-air diversity and collect data, the report says. PBS might also look at diversity more broadly, including gender, age, religion, socioeconomic status and sexual orientation, it adds.
* Develop a national database of minority talent and subject-matter experts. It could be compiled in partnership with the Independent Television Service and minority consortia.
* Offer fellowships to help minority professionals train for promotion into staff positions at major production units. Follow the model of the commercial networks' diversity efforts but add funding to pay salaries for a year or two after trainees join the staff.
* Refine content plans by improving review and approval processes. Ask for diversity goals in production proposals.
* Expand PBS's public stature among minorities. Reach out in new ways; demonstrate commitment through choice of subjects.
* Share information on best practices. Start sites in PBS Connect and on the Web.
"What we've heard from PBS leadership is that it's their full intent to implement the recommendations in this report," says Rodriguez.
For decades, pubcasting has had various projects that train promising young minority employees by exposing them to intensive training and varied work experience. One of the latest is PBS's Leadership Development Program, now approaching its third year.
The one-year program now involves about a dozen station employees with leadership potential, and it could be expanded if funding can be found, Kerger says.
"It raises the profile of certain individuals," comments Gong, from the Asian-American consortium, "but the size of the effort is very incremental," even for a small industry. "I don't mean to damn it or dismiss the sincere efforts," he adds.
Much of the talk in and around the PBS Diversity Initiative is about executive demographics. The report says a participant at the July meeting expressed a typical view: "Leadership diversity — at the stations, national affinity groups and board level — makes every other priority fall into place."
It also supports credibility. "You can say, 'We're committed to diversity,'" Rodriguez observed in an interview, "but if your leadership is all of one [ethnicity] … many stakeholders who care about public broadcasting find that questionable."
So it was "a huge step" last fall for PBS to hire Michael D. Jones, an African-American attorney and former securities exec, as its chief operating officer last year, Rodriguez says.
In her 18 months at PBS, Rodriguez says she's met many wonderful people. She's particularly high on the chief content officer: "John Boland gets it. He was fully engaged in the process." She also admires the spunk of CPB President Patricia Harrison: "I'm impressed with Pat. She's not afraid to bring up the issues, not afraid to offend the system."
And she has hopes for Joaquin Alvarado, the young broadband evangelist and filmmaker from San Francisco given two portfolios by Harrison: He's CPB's senior v.p. for diversity and innovation.
Of color, on screen
Diversifying the faces on TV is a big objective of the whole exercise, an objective that Sesame Street producers adopted long ago.
Pubcasters, like activists, are tired of seeing people of color interviewed only about issues of race relations, Rodriguez told Current. "You want a Latino or an African-American talking about the economy. The tendency is that only the members of the dominant community have anything to say about the war or health care or the issue of the day."
In January she liked seeing Nature interview a black guy about his run-in with a skunk.
Ken Burns' National Parks series provides "a perfect example of incorporate diversity seamlessly," Rodriguez says. "He has this absolutely charming African-American ranger talking about how impactful it was, being at one of the national parks on a cold morning and watching a buffalo lying in the snow." Other preservationists of color appear, including an early Latino parks leader, she says.
Burns may have changed his ways since his oversights in The War ignited a political firestorm, but he'll probably have to endure more criticism. Numerous journal articles and masters' theses are in process, says Maggie Rivas-Rodriguez, the University of Texas journalism professor who shaped the activist critique of the doc.
Rivas-Rodriguez sees failings not only in Burns' awareness but also in public TV's oversight—"No one at PBS raised the red flag about it"—and in the National Endowment for the Humanities' system of scholarly advisors who, she believes, sometimes sign off on projects without adequate involvement.
Stephen Gong extracts some hope from the "transformative" election victory of Barack Obama, which brought a new generation into civic life at the same time it raised hopes among people of color.
Gong also sees that potential in hiring younger people such as Alvarado. "If you can reach a younger generation, you can bring the diversity with it," he says. "The barriers are not as great within the younger generations."
The barriers to diversity also are down in online media, compared with a TV channel, which speaks to only one interest at a time, Gong adds. "If we can involve this generation and the new technologies, it promises to transform all of our work and make exciting things possible."